MickeyBlu In Midvale is your ONE STOP FREE CAMPING SHOP.
Ever wanted to go free camping in the outback, no powered site required, running your camper trailer, Caravan, 4wd all powered by mono solar .
A genius idea. Keeps the battery life longer as it trickle feeds the amps through a solar controller, protecting the battery as it feeds, whilst giving you your 12v power to run your lights, fridges, 12v pumps, TVs, radios etc, many things can be run off solar. Ask us today what you need, and save the powered site money for yourselves, not to mention camping on your own or with your friends, not packed in besides each other.
Not sure where to get it installed? At MickeyBlu we install everything at the one spot drive in drive out done.. Go Camping
Save hundreds as we buy factory direct , and literally pass the saving onto to the customer.
Specifications
PRODUCT
| | |
| --- | --- |
| Max Power | 140W |
| Max Power Voltage | 18V |
| Max Power Current | 7.78A |
| Open-Circuit Voltage | 22.50V |
| Short-Circuit Current | 8.07A |
| Cell Efficiency | 16.8% |
| Maximum System Voltage | 1000V |
| Temperature Range | -40°C – 85°C |
| Power Tolerance | ± 10% |
| Standard Test Conditions | 1000W/m2, AM1.5, 25°C |
| Solar Cell | Mono |
| Front Glass | 3.2mm Tempered Glass |
| Maximum Hail Load | steel ball 1m |
| Frame | Anodized Aluminium |
Dimensions & Weight
| | |
| --- | --- |
| Dimension | 1480 x 680 x 35mm |
| Weight | 10kg |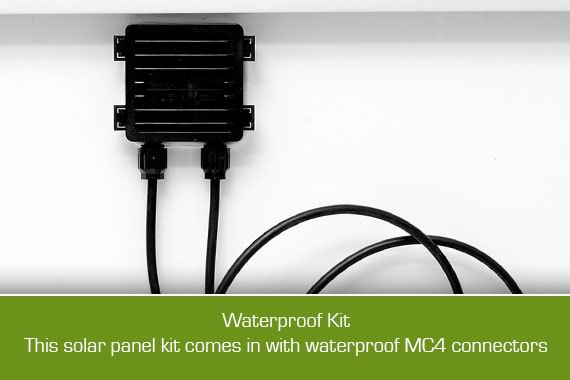 Description
Built with the best material available on earth,MickeyBlu uses Grade A Monocrystalline cells on their solar panels. These world leading PV manufacturer had been in the solar industry for many years. Their products are all made to the highest quality and are certified by TÜV, C-Tick, CE and Australian Standard.
We guarantees the output of the solar panels giving you piece of mind ensuring that the panel you receive perform as stated. With such long history in the solar industry, Maxray continues what they do best. Producing top quality panels with highest efficiency. Maxray panels gives you more power while taking up less space.
Mono cells are protected safely under strong tempered glass which is hail resistant. It has the feature of low reflective thus absorbing more light into the cells and producing more power. Frame of each panel is built using anodized aluminium frame ensuring panel does not rust overtime giving your solar longest life possible. Completed with a waterproof connection box, we add a 1m long cable with 100% waterproof MC4 connectors for the ease of connecting your solar panel up.
Monocrystalline cells are the highest efficiency cells available in the market. It performs even in challenging environment such as very low or high temperature where others cells such as polycrystalline would have fail to perform. This panel has diodes built-in enabling it to work in the shade. Diodes also prevent reverse charging when solar panel is not working such as during the night.
Offering unbeatable 25 years performance warranty, you will not let down by this product no matter whether you are using it for battery charging, mounting on a caravan or motorhome, grid connection or any other DC application.
Book your job in today, these can go onto caravans, 4wds, boats, buses, horse floats .