Description
This Handheld Spotlight is your best work mate of high performance that will not let you down. With the color temperature of 6000K , this lamp gives you a brilliant lighting effect that is similar to day light. Besides, 100w rated output power is the best one which ensure your savings in fuel and increase the lamp life. Toughened Glass Lens , with good thermal stability, it can prevent a significant burst effect heat and harmless to humans. These are the reasons why our Handheld Spotlight is superior. Do not miss it & Buy with confidence!
Features:
* On/Off switch for operator comfort and durability.
* Constructed with toughened glass Lens, this Spotlight is built to last.
* Typical uses include hunting, fishing, boating, camping, security, military and police, surveillance and the observation of nocturnal animals.
Specification:
* Beam Angle: 30°
* Switch mode: ON/OFF
* Current draw: 8.5A / 12V
* Light Pattern: Spot Beam
* Max Rated output power: 100w
* Bulb: 6000K Xenon Bulb
* HID Bulb Life Time: 3000-5000 hours
* Rated operating voltage: 10-18V DC
* Operating Lumens Output: 8000 LM
* Operation temperature: -40°C ~ 85°C
* Mirror DIA size: approx.230mm/9"
* Max Wire length: 300mm/11.8"
* Overall dimension: approx. 270mm/10.63"(L)
Package Includes:
1 x Handheld Spot Light
Specification:
The bulbs have been designed by Xenon exclusively for use with their parabolic reflectors providing extreme light penetration.
We also like the fact that the color of the light has gone from yellow to white (6000°K), more accurately matching daylight.
 Application:
 Four wheel driving
 Hunting
 Farming
 Camping
 Boating
 Home security
 Rescue mission
 Emergency Lighting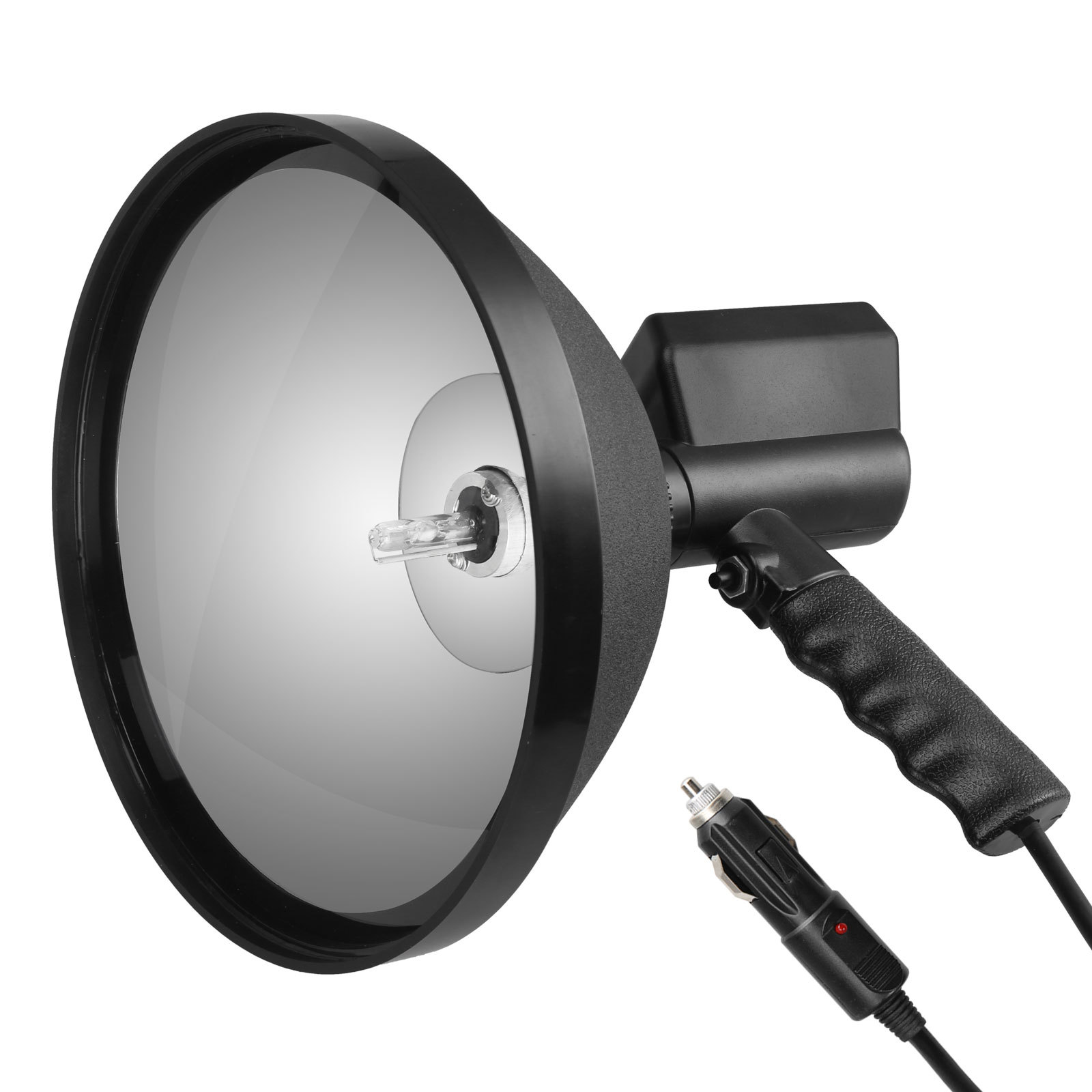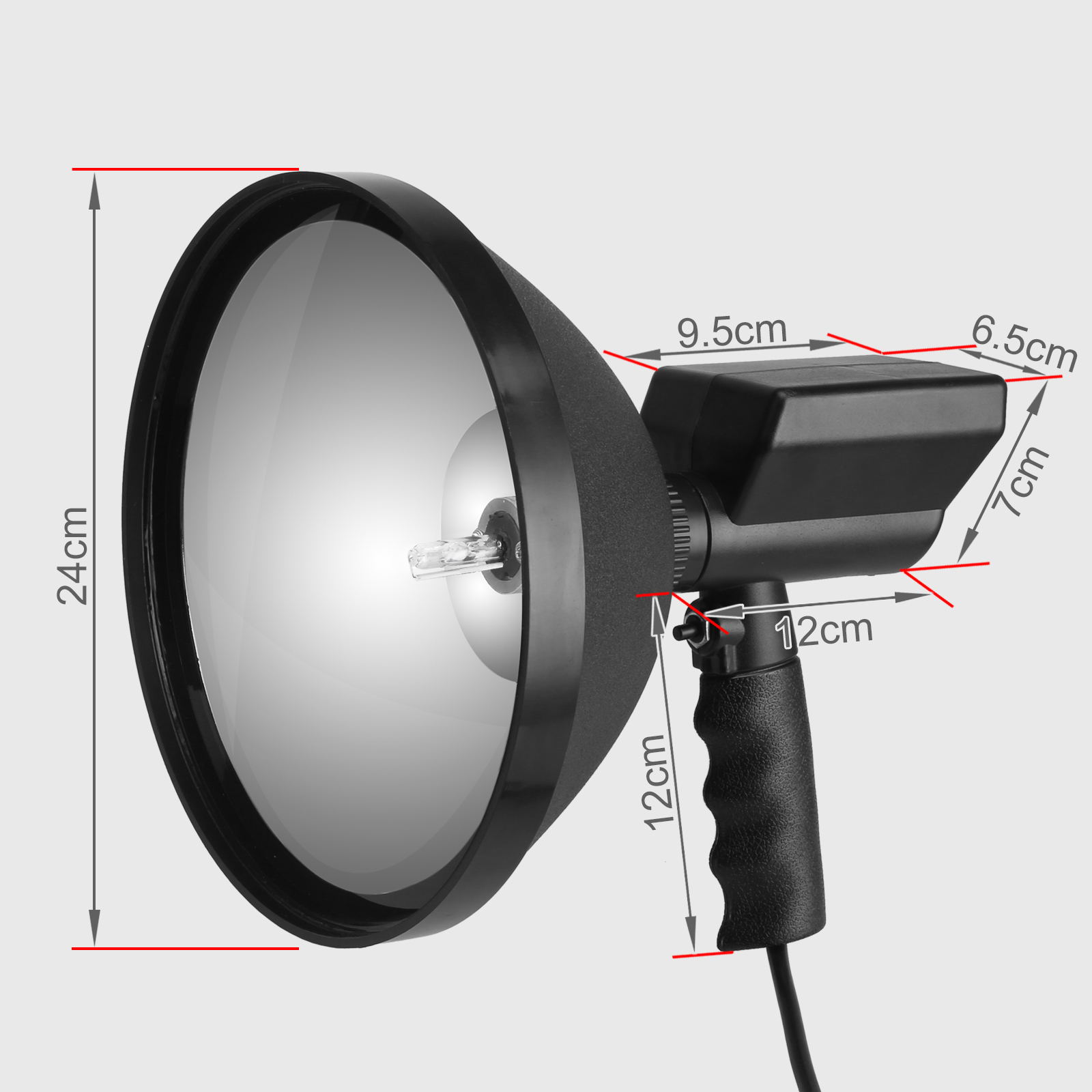 | | | | |
| --- | --- | --- | --- |
| Bulb: | 6000K Xenon Bulb | Mirror DIA Size: | 9"/240mm |
| HID Bulb Life Time: | 3000-5000 hours | Rated Output Power: | 100 W |
| Operating Lumens Output: | 8000 LM | Rated Operating Voltage: | 10-18V DC |
| Operation temperature: | -40°C ~ 85°C | Current Draw: | 8.5A / 12V |
| Light Pattern: | Spot Beam | Lens: | Toughened Glass |